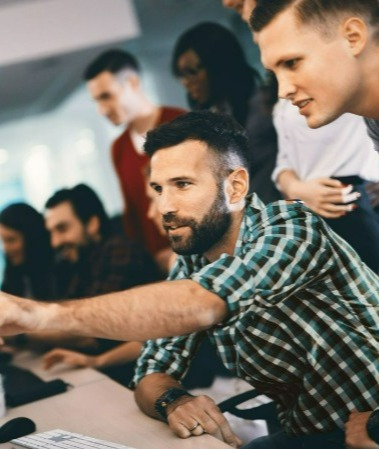 With innovation moving at ever increasing speeds, it's critically important that your focus remains on delivering your projects and staying ahead of the competition. Whether you are a FTSE100 business with volume hiring across the board, or a start-up looking to take on your first hires and scale, recruitment can be a very time-consuming exercise for many key individuals in your teams – stealing time away from important day jobs and taking a heavy toll on achieving company objectives.
Ensuring you're bringing in the very best talent requires many hours of brand positioning, advertising, sourcing candidates, reviewing CV's, devising and conducting interview formats, providing feedback and onboarding – costly and hugely time consuming, yet absolutely essential to ensure you're attracting the right people for your business.
We offer bespoke RPO recruitment solutions to solve these problems – aiming to streamline your recruitment process and keep your key contributors doing what they do best. Our goal is to become an extension of your business that will not only deliver the talent you need but save you precious time in doing so.
With many successful case studies to demonstrate our track record in this space, we are more than happy to discuss potential partnerships or tailored solutions to suit your business needs.
​